that way! reloaded
I was at the Loveparade tonight. I managed to catch 2 tracks by Underworld (yay Born Slippy live! all worth!!!) and I got some fireworks.
But mostly I got lost.
Again.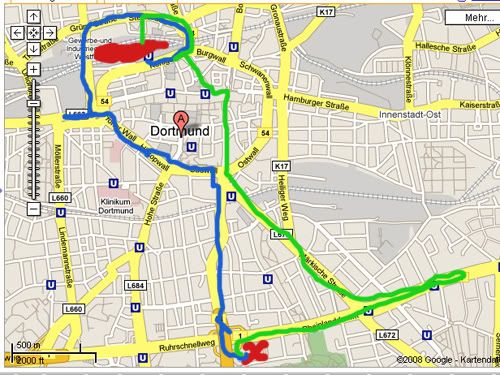 red area- main station
cross - loveparade stage
green - route back
blue - route to the parade
all in all about 10km - joy
mind you - I wasn't the only one. Admittedly it might be excused for someone from mexico or Sweden or Brasil or whatnot to get lost, and not for someone who has kinda been there before(not on foot though!).
yeaaaaaaaah - so I *never* learn, it seems... or rather, people still let me out on my own.